Case background
Founded in 1984, universal law firm is the first law firm established after China's reform and opening-up. After more than 30 years of unremitting efforts and development, universal has become one of the most outstanding large comprehensive law firms in the Chinese legal profession.
In recent years, companies attach more and more importance to IT informatization. A large number of office documents, pictures and video documents of each department increased dramatically, and a large amount of data was generated and Shared in the office process. The original way was that each employee stored relevant work data in the personal computer or WINDOWS sharing directory and sent it in the form of email attachments. The speed of data sharing was extremely slow, which greatly affected the normal work efficiency.
---
Existing problems
The continuous expansion of business leads to the continuous increase of data documents, and a large number of mobile office and document collaboration requirements cannot be met through existing IM and mail tools.
1

Data storage is scattered, and security risks are huge

2

Cross - departmental collaboration efficiency is low, IM transfer resulting in file fragmentation

3

Too much data leads to inefficient query retrieval
4

No audit trail function, file situation can not be controlled

5

Access to data is difficult, unable to achieve mobile office
---
Core requirements
Case files need to be fully related to the case itself: there is a significant data disconnect in the management of previous law firm documents, for example, case files may come from different people and different emails. Each document is handled by multiple people, first author, second author, translator, etc. The problem is that it is often difficult to effectively manage all the documents related to a case without making mistakes.
The value of goukuai products is that we can achieve efficient file management and access by establishing different libraries, then setting up multi-level catalogs, and then keeping the documents involved in each link in separate Spaces with the tag group and history version function.
Goukuai cloud storage solutions
1.The way of Private cloud deployment
Provides a private cloud deployment approach, stores internal files into private storage, and is centrally managed by the group to ensure data security.
2. Multi-dimensional retrieval
Support full text search, fuzzy search, support search by conditions; Support intelligent search, allowing search results to be saved.
---
3. Background management log
Provides a complete administrative log of the entire cloud storage system, including operating logs for users, libraries, roles, and so on. Administrators can view all file operation logs in the file library.
4. Full platform coverage
Full platform coverage, support external network to access internal enterprise data anytime and anywhere, better meet the needs of mobile office.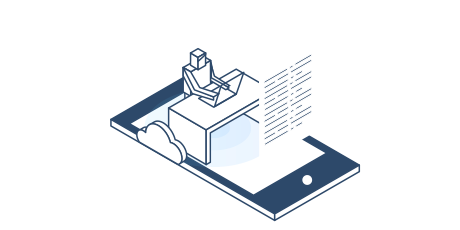 ---
5. Address book management
Send files in the cloud disk to other members in the address book, support to set preview/download permissions, achieve different files and different permissions on demand sent, and support to send via email.
Project benefits
Goukuai to help global law firms deploy private clouds with direct access to headquarters data by branches, departments and employees; It also provides a detailed document authority control system to ensure the flexibility and security of document collaboration. Mobile terminal coverage not only meets the needs of mobile office, but also greatly improves the efficiency of the whole law firm.